Honestly, I haven't created any artwork (aside for my day job) these past few weeks. No illustrations. No comics. No doodles. Nothing.
Instead, I've been spending my time researching keto / low carb bread recipes and trying out new products. I believe this is my pandemic / quarantine coping mechanism. It's better than stuffing my face with Cheetos and wine coolers which was what I did back in March.
I bit the bullet and ordered a couple bags of King Arthur Baking Company's Keto Wheat Flour Blend even though each one cost $12.95…for only 16oz. Holy shite.
Their keto bread recipe basically calls for using the entire package so it ends up being an expensive AF loaf but…it was SO fluffy and delicious!
I mean, look at dat loaf!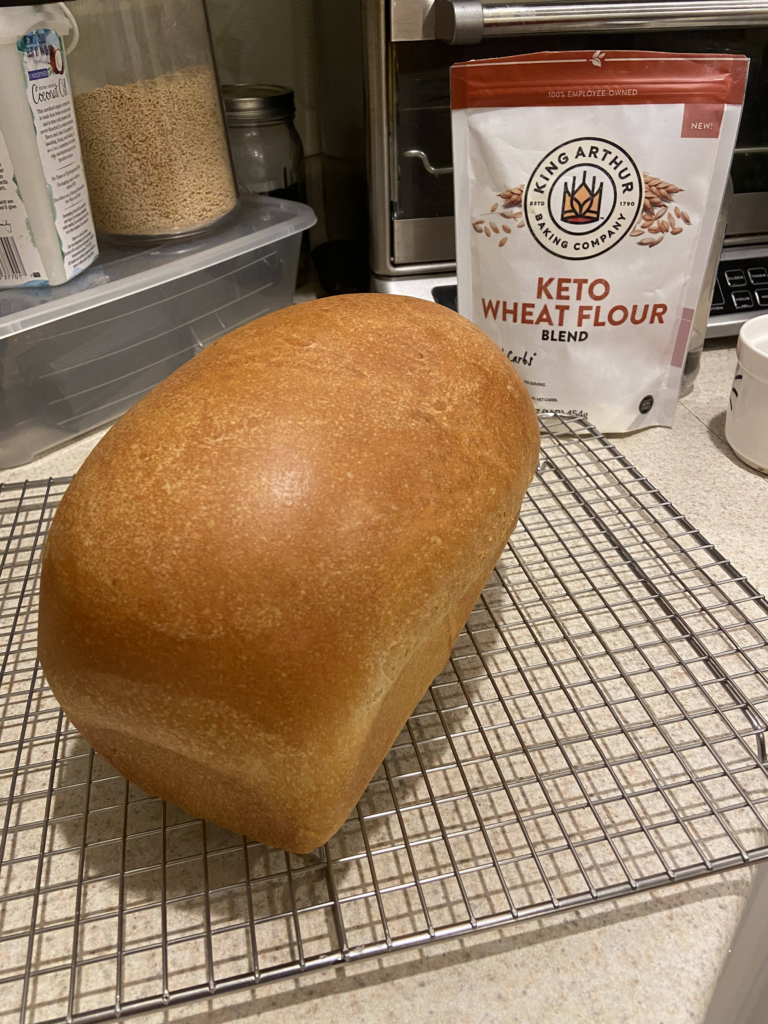 Most keto / low carb breads I've tested have ended up being thick bricks with either slightly or totally off-putting flavors but not this loaf. As much as I love it, it's just not going to be economically sustainable and I can't justify the cost for my income bracket.
For the next recipe search, I focused on ones that included vital wheat gluten (which was the main ingredient for the King Arthur Baking Company flour blend) and yeast cuz I want – need – that rise and…
success.
The Fluffy Keto Yeast Bread by Castle in the Mountains is absolutely amazing. At first, I was skeptical because there were so few ingredients involved and when it came time to proofing, the dough didn't rise into a beautiful dome shape.
But, lo and behold, it ended up being delicious – more delicious than the King Arthur Baking Company version – and it was fluffy!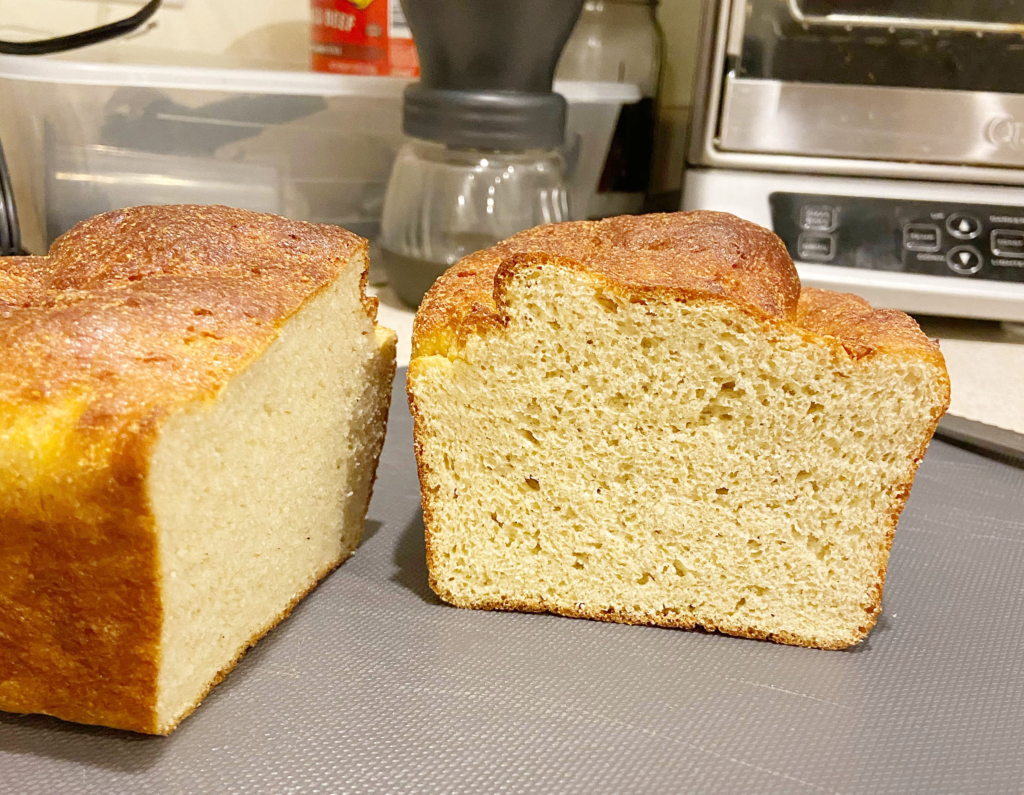 My search is now over. I have found my go-to keto / low carb bread recipe.
It's so tasty. It involves very few ingredients. And, it takes little effort. For those reasons, this keto / low carb bread recipe reigns supreme.