The other week while on a grocery run for my folks at 99 Ranch Market, I saw the display for mooncakes which was perfect because I totally forgot that the Mid-Autumn Festival is quickly approaching.
But which mooncakes to get? And specifically, which brand? Cuz the older folks are ALL about the brand…well, my older folks, anyway. There are SO many varieties – classic OG bean pastes with or without egg yolks, snow skin, pineapple, oozy custard-filled and now….bubble tea!
For my folks and my in-laws, I decided OG classic is the way to go and thank gawd for recognizable packaging – Chinese style brush painting of giant peony (?) flowers with the moon in the background. I picked up a box of Wing Wah white lotus seed paste with 2 yolks mooncakes from Hong Kong and received the validation that I so desperately still need from my mother as a grown ass adult. I brought back the right one.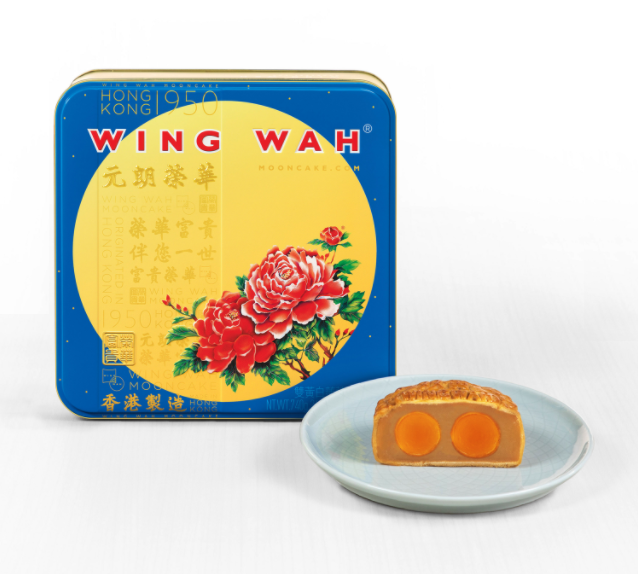 And, it was double the validation because my mother-in-law was happy to receive a box as well because…she got us the same one! I did good this year as trash as 2020 has been and continues to be.
Anyhow, time to finish prepping some black sesame tang yuan, aka Chinese glutinous rice balls (黑芝麻湯圓), for an early Mid-Autumn Festival celebration with the family later this evening. It's only one of two traditional Chinese foods that I can make that the entire family actually requests.
---
This comic is printed in the September 25, 2020 issue of Sampan Newspaper, the only bilingual Chinese-English Newspaper in New England.