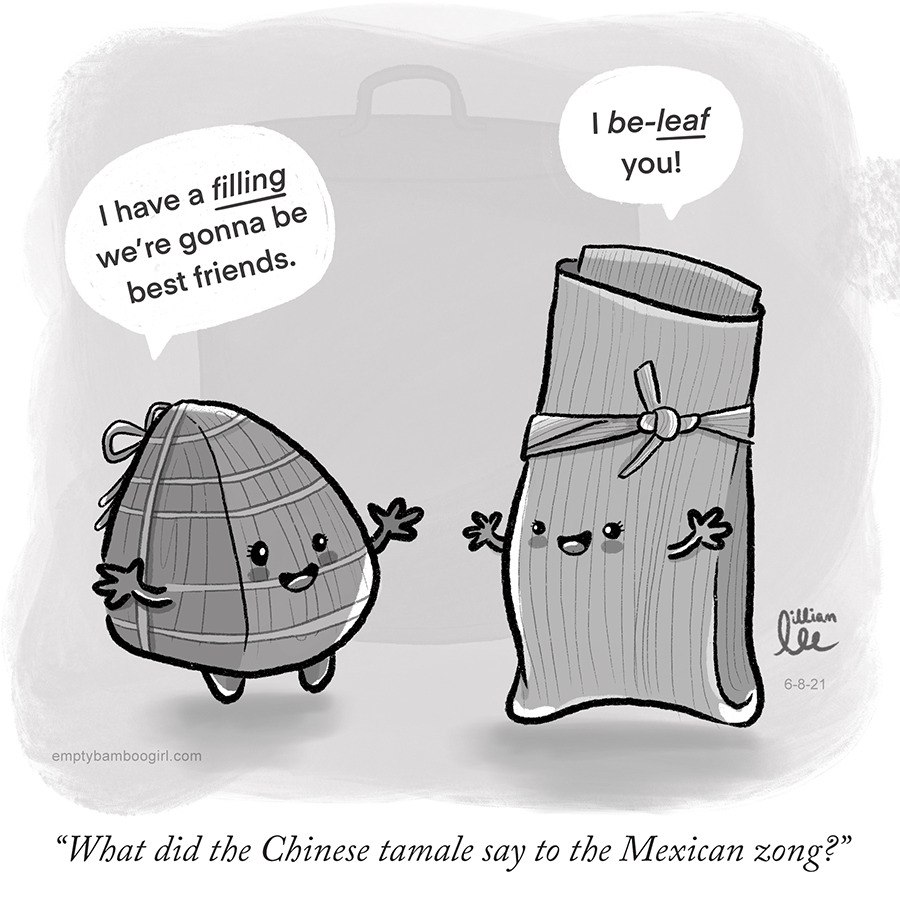 LATEST COMIC
"What did the Chinese tamale say to the Mexican zong?"
It's zong zi 粽子 making season, aka zong, joong, doong or Chinese tamale. This comic appears in the Sampan Newspaper.
Celebrating a Chinese American life through family, traditions, culture and food.
Art and comics by Boston-based illustrator and designer Lillian Lee.
---
Latest Comics and Art Projects
---
Let's Get In Touch!