Category:
Newspaper Comics
Page 1 of 4
Join ah-Lin as she juggles her family and life.  Commentary on current events of the time are also explored. The comic strip appeared in the Sampan Newspaper, the only bilingual Chinese-English newspaper in New England, until 2020.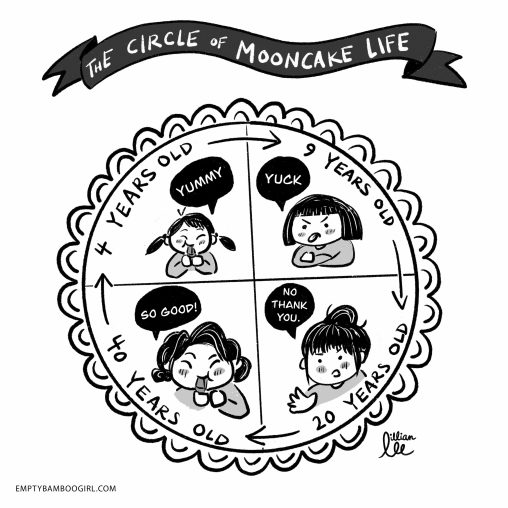 It's interesting how the traditional foods I used to spurn in my tween / young adult years are now the foods I can't get enough of. (This comic…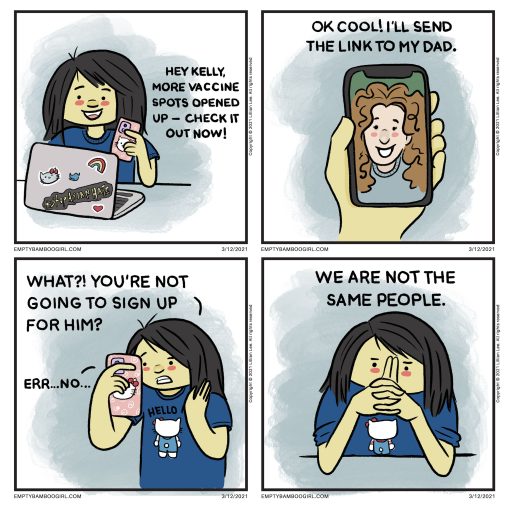 This latest comic for Sampan Newspaper was inspired by a Facebook post. Someone left a comment thanking their friend for sharing vaccine sign up information and that they…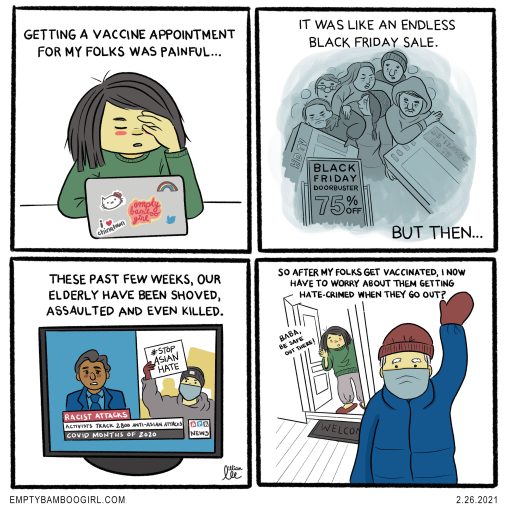 The relief I feel now that I've been able to secure one of the very few vaccine spots for my mom and in-laws has now been tempered by…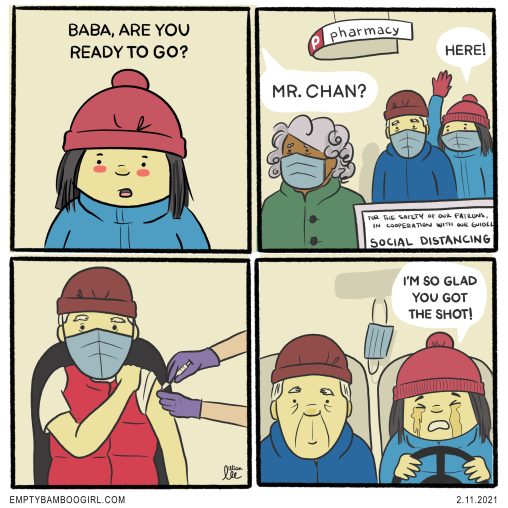 It was a challenge navigating the MA Covid-19 vaccine sign up process for my dad who was eligible because he falls in the 75+ category for phase 1….

The other week while on a grocery run for my folks at 99 Ranch Market, I saw the display for mooncakes which was perfect because I totally forgot…

So many lessons being learned during this pandemic. Among them is the fact that all this time we could've voted in the comforts of our own home and…

Prior to covid-19, I didn't do much grocery shopping at the Asian supermarkets other than picking up the latest boba popcorn snacks or a bag of baby bok…

Things I did before Covid-19…and things I do now during Covid-19.

Phase 3 of Boston's reopening begins today.