Tag:
Sampan Newspaper
Page 1 of 3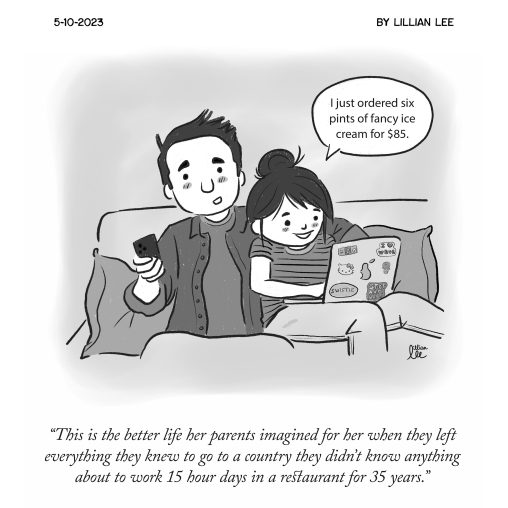 It's always a fun challenge to condense everything you want to express into one, single comic panel. This week, I decided to tackle one again. So, did I…
We can all be heroes if we choose 🙂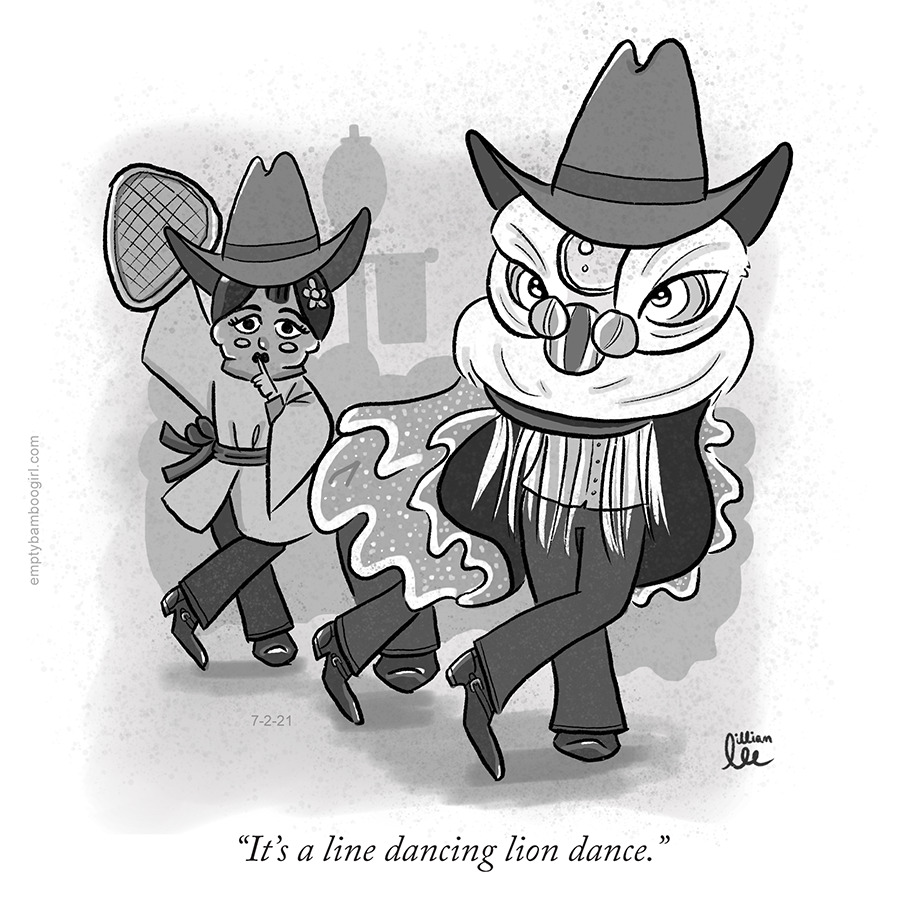 As a lion dancer, people often misheard me. "No, not line dancing, but lion dancing – as in, roar." This is dedicated to all my fellow lion dancers…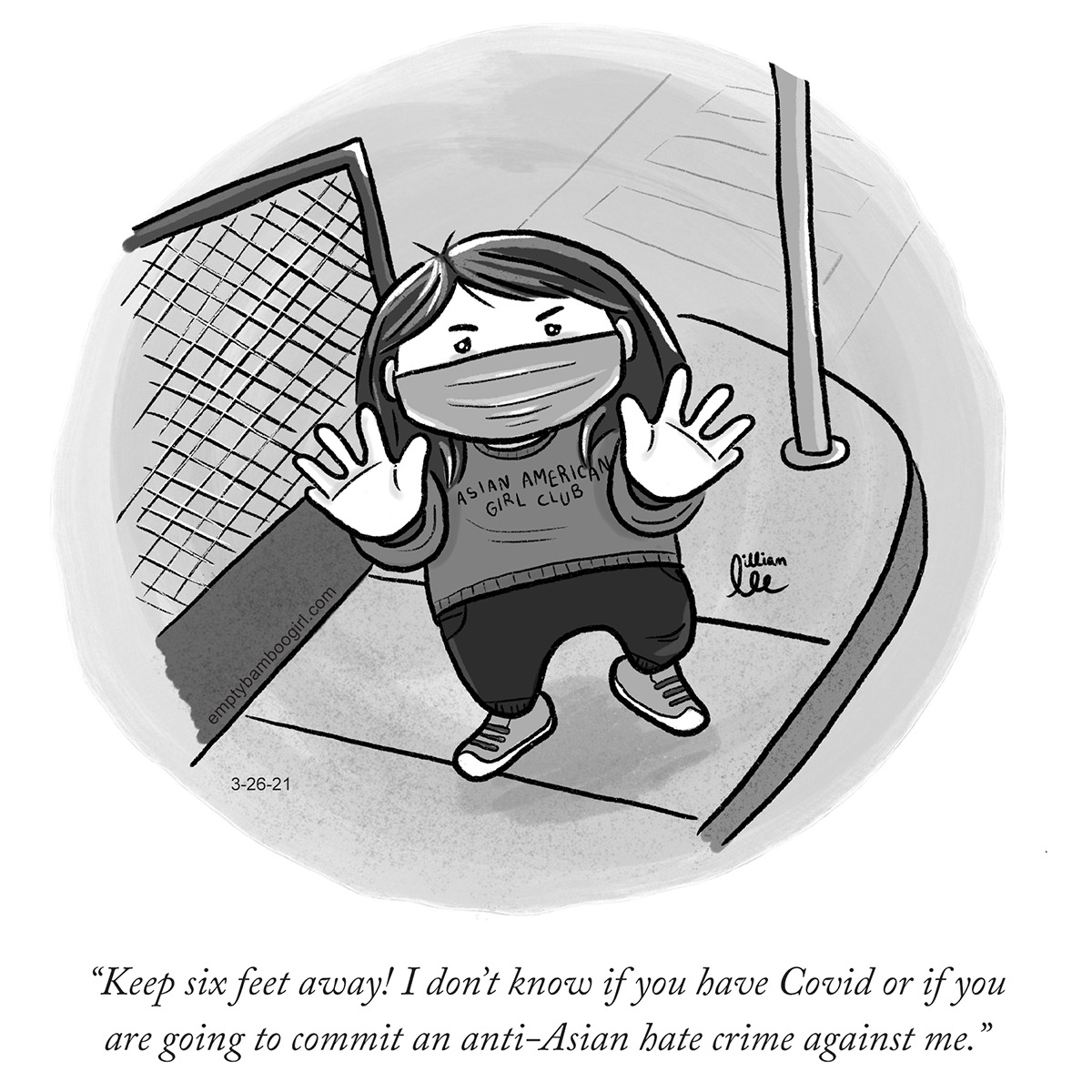 I was in the middle of working on an entirely different comic strip when this idea for a one-panel, The New Yorker-esque cartoon caption idea popped into my…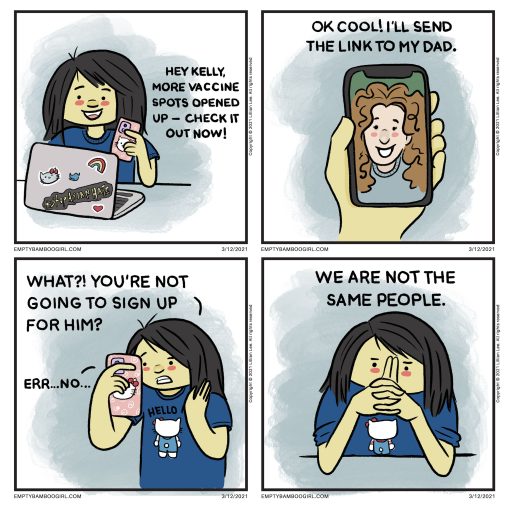 This latest comic for Sampan Newspaper was inspired by a Facebook post. Someone left a comment thanking their friend for sharing vaccine sign up information and that they…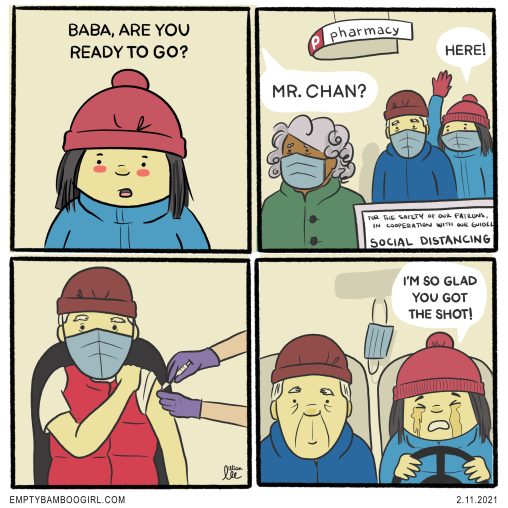 It was a challenge navigating the MA Covid-19 vaccine sign up process for my dad who was eligible because he falls in the 75+ category for phase 1….

So many lessons being learned during this pandemic. Among them is the fact that all this time we could've voted in the comforts of our own home and…

Prior to covid-19, I didn't do much grocery shopping at the Asian supermarkets other than picking up the latest boba popcorn snacks or a bag of baby bok…

Phase 3 of Boston's reopening begins today.