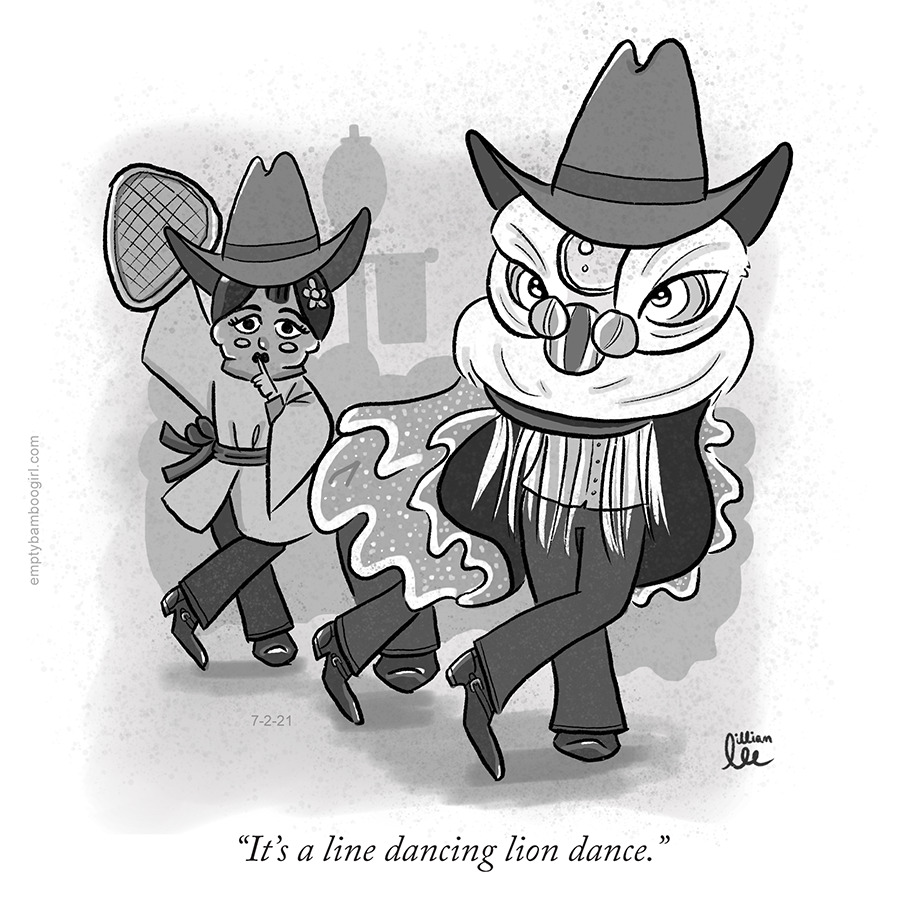 As a lion dancer, people often misheard me. "No, not line dancing, but lion dancing – as in, roar."
This is dedicated to all my fellow lion dancers who will understand the struggle.
As always, if you'd like to support my work, pick up a postcard or poster of this latest cartoon in my shop. Thanks!